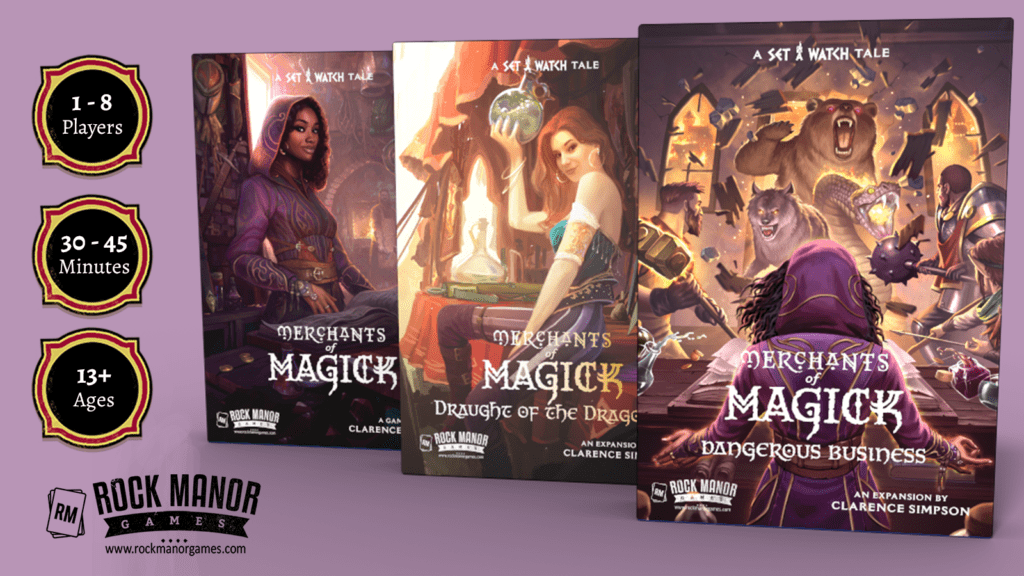 Merchants of Magick + Expansions Late Pledge
Merchants of Magick is a 1-8 player crunchy roll and write game that plays in 30-45 minutes.  In the game, you take on the role of a magical merchant competing to earn the most coin by crafting items and researching spells to create magically enchanted items that you can sell to the mighty Adventurers defending the realm.
Don't miss out on Late Pledging for the reprint and its 2 Brand New Expansions!