A last minute spot for Origins Game Fair opened, so I'll be heading to Columbus, OH in a few weeks and will be previewing Brass Empire at the convention June 15th-19th.  I will be located in the back right corner of the Convention Hall in Booth 943.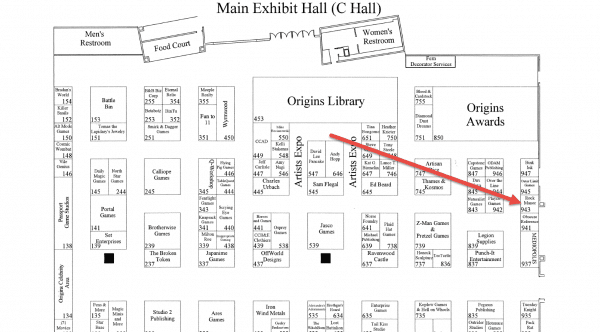 Hopefully some of you will be attending some of the other conventions that we are attending this summer:
Dexcon 19 – Morristown, NJ – June 29 – July 3rd
GenCon – Indianapolis, IN – August 4th – 7th
If anybody is attending GenCon and interested in picking up their copy there, shoot me a message or comment below.  I am considering offering that if there's enough interest but you could get it sooner shipped.