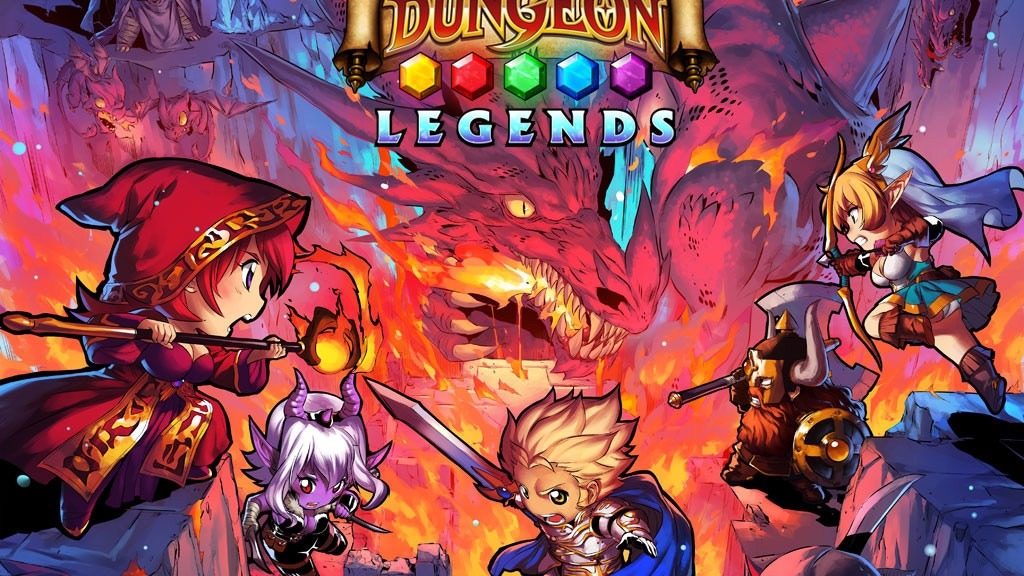 Yesterday I was reading this reddit post about how Super Dungeon Legends needs $750k to fulfill it's $1.29 million Kickstarter. This isn't the first tabletop Kickstarter to rip off backers and vanish into the ether (Space Goat's Evil Dead / Terminator failures and Robotech RPG tactics also come to mind), but what I did find interesting was the financial breakdown that the company provided in its legal response:
Initial Funding

The initial funds raised for the Kickstarter were collected at the end of 2015.
● Funds Raised: $1,277,204 (approximately $13,318 of pledges bounced)
● Total Fees: -$103,386 (These include Kickstarter and payment processing fees.)
● Project Expenses: -$485,679 (This includes license fees, marketing, outside art, sculpting, writing,
etc.)
● Refunds: -$53,441.00
● Annual Overhead: -$343,559 (This includes payroll, facilities leasing, and additional overhead.)

…

Required Funds to Complete Project
With the Kickstarter funds expended it was upon us to be able to self fund the necessary cash needed to complete the project. The remaining estimates for completion of the project are shown below.
● Manufacturing: $490,592.00
● Shipping: $238,000.00
● Remaining Development: $17,400

https://drive.google.com/file/d/1Iu7HOs3mkd6GCve9LqHT_9Q5rdghW5xY/view
Granted, Rock Manor Games is a much smaller publisher, but as a business guy in the board game industry I object to a lot of the financials presented here. First off, while the investment needed to bring a game to Kickstarter is certainly substantial, I think spending $485k to launch a campaign is fiscally irresponsible. Many backers have picked apart this figure saying that the same principle people own the license so they were paying themselves and that annual overhead is very high (but they are a bigger company). What I object to is the fact that this company spent nearly $500k to get a game to Kickstarter and then writes in its explanation that is spent another $343k on salaries/overhead for almost 2 full years (2015-2017). A game shouldn't need 2 years of development AFTER a successful Kickstarter! What were your employees doing since 2015?
As a publisher, I feel obligated to take the financial risk developing all of our games in house. When we take a game to Kickstarter it's 90+% complete. We then hope to make this money back in the Kickstarter or in retail. If the game was as expensive as Soda Pop / Ninja Division are proposing to develop, they should have used their own revenue or sought investment before bringing it to Kickstarter … not after it's funded. If the game was completed and nearly ready to go to print at the close of their campaign the financial breakdown looks different:
Funds Raised: $1,277,204 (approximately $13,318 of pledges bounced)
Total Fees: -$103,386 (These include Kickstarter and payment processing fees.)
Net KS Revenue: $1,173,818
Manufacturing: $490,592.00
Shipping: $238,000.00
Net Profit to Fulfill: $445,226
That chunk of change is your development/overhead for the game. So long story short, don't manage your Kickstarter money like Soda Pop Miniatures. Develop your game and when it's nearly finished aka you need to take the financial risk of actually manufacturing the game and don't know what the demand is out there… then take it to Kickstarter.
This process has served our little company well. We don't take out any profits until after the game has been fulfilled to backers. Here's a pro tip, you can actually make a bit of money (1-2%) on your Kickstarter funds by putting them into a high yield savings account or money market account while you launch the pledge manager, collect shipping, and send files to manufacturing. Most manufacturers only require 50% of the invoice upfront to start work and the remaining 50% when it's ready to be released to port. Without further ado, here are a couple Kickstarter Money Management tips from Rock Manor Games:
How to Manage your Kickstarter Funds
Invest in your game's art production and development yourself. That's your risk for your passion project.
Put together a marketing plan and plan to spend more on advertising, prototypes, reviews, videos, cons etc.
Bring a crowd and launch your Kickstarter -> Successfully fund
Pay your marketing expenses and your game designer when you get your Kickstarter funds deposited and then transfer the excess into a savings account.
Make 1-2% on your money for several months as you prep your Pledge Manager and get ready to start manufacturing.
Pay for as much stuff as you can before the end of your tax year (unless your accounting is accrual based). We prepay shipping/fulfillment (typically get a 10-20% discount when we do this) and obviously transfer your manufacturing deposit to your checking account 2-3 days before you need to wire it.
Continue to make 1-2% on the remaining Kickstarter funds while you wait months for manufacturing to complete. Work on New Games!
Pay the remaining balance to your manufacturer and get your games on boats. If you haven't prepaid for shipping, you should think about paying that now. Get your hand out of the cookie jar and don't touch what's left of your Kickstarter money. Let it eek out some more interest while your games travel the ocean.
Fulfill your Kickstarter… then you can finally delve into your excess funds and interest from your Kickstarter that probably funded a year ago.
This process won't make you rich but it will help you build a company. If you're a larger company, you probably can't do the above because your overhead is higher. When I started making board games over 4 years ago, I never thought I'd be doing this full time let alone publishing games that I didn't design (but that seems to have worked out ok). My advice is to slowly build your brand, revenue streams, and relationships. Running a board game business is a lot more about financial accounting, marketing, expense control, and other business stuff than it is about making games. The tips above have served me well and are some of the financial principles that have made Rock Manor Games grow and become what it is today. It doesn't happen overnight; it literally takes years to do, but if you save up, take your time, and run lean and mean you can do it.