About a month ago during our Set a Watch campaign, I received an email from a radio show in NYC called Passage to Profit. You get a lot of emails during a Kickstarter campaign so I didn't really follow-up on it until after it had finished up.  After a few emails back and forth and a phone call, I was invited to their podcast as a "Kickstarter Expert."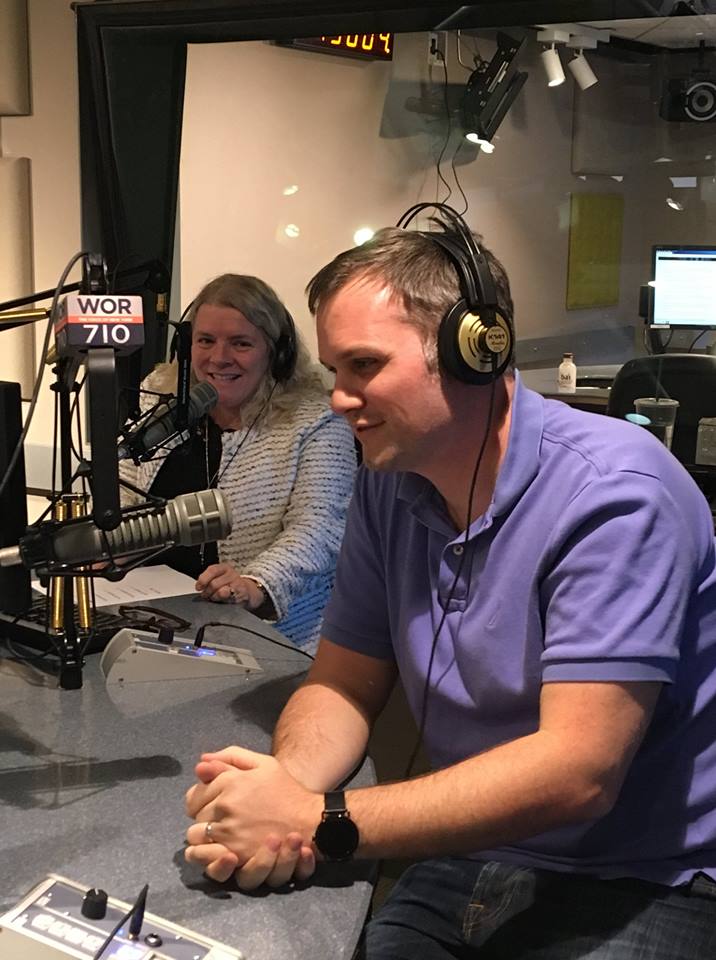 The hosts of Passage to Profit, Elizabeth and Richard Gearhart were incredibly nice.  I've been on a few board game podcasts before, but they usually just record over Skype or something else via the internet.  I had never taped a podcast/radio show at the iHeartRadio studios in NYC and it was really cool to be in a studio with a producer behind the glass.  I was very impressed with the professionalism of everyone involved, but I guess that type of thing should be expected from New York area attorneys.
It was a fun adventure and while I don't think the show is particularly geared towards board gamers, I enjoyed sharing my (limited) knowledge about Kickstarter and being an entrepreneur on the show.  I even got to sit on the final pitch section of the show and ask some questions Shark Tank style.
You can listen to the episode which aired this weekend on
WOR 710 AM via the iHeartradio website/app: https://www.iheart.com/podcast/47-Passage-To-Profit-29648594/episode/passage-to-profit-11-11-18-30136703/
You never know where the crazy world of self-employment and board game publishing will take you!