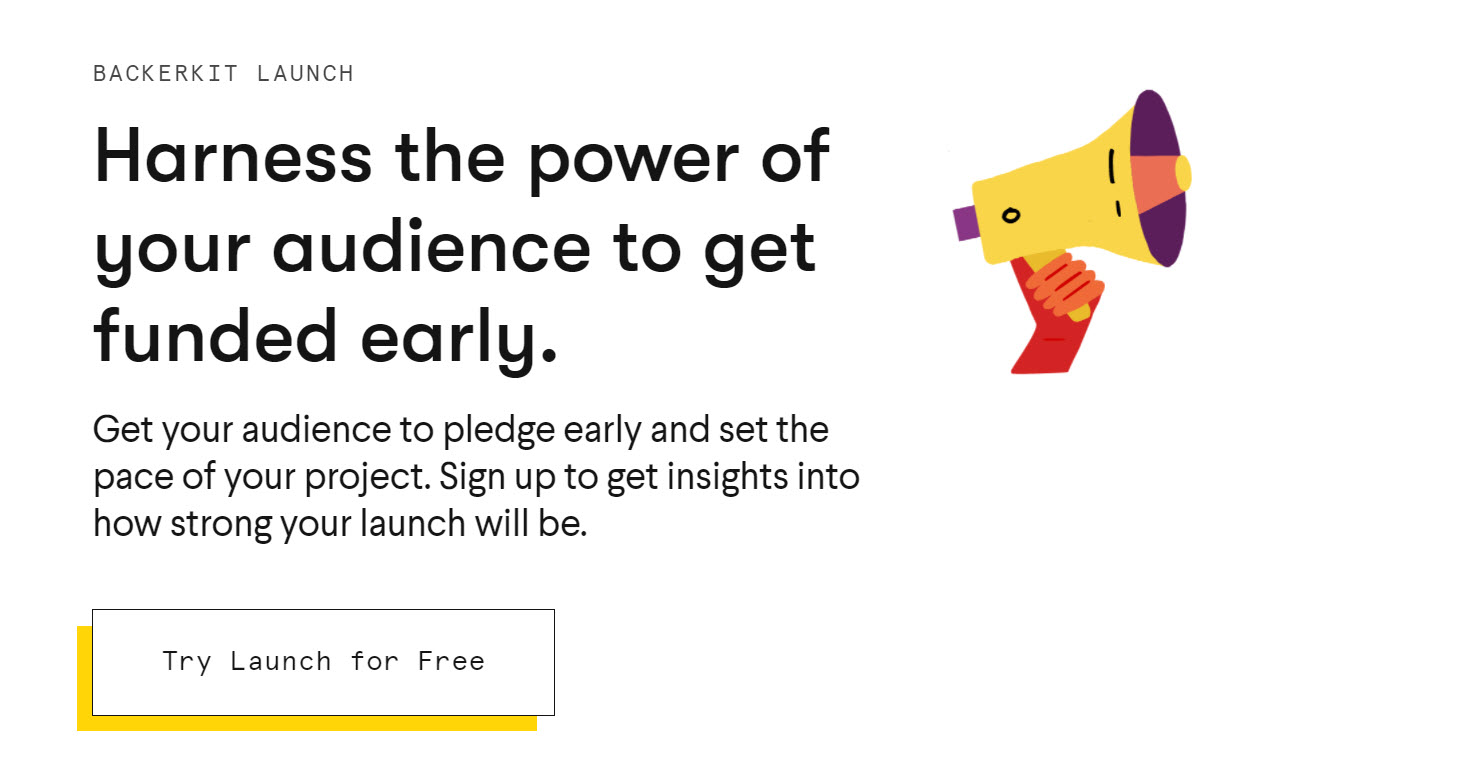 I found a Backerkit product that I really like. Best of all, I think it offers a huge value at only $89. It's called Launch and while it's basically just a newsletter service (like Mailchimp), it is specifically geared towards Kickstarter creators.
I'm pretty terrible at writing monthly newsletters with Mailchimp. In fact, that's an unrealistic goal for me, so I shoot for quarterly emails (and generally fall short). I still pay Mailchimp's monthly fee though. What's great about Backerkit's Launch service is you pay $89 per Kickstarter project! That means you can send however many emails that you need during your Kickstarter project. If your focus is on running Crowdfunding campaigns, this service could replace your monthly Mailchimp bill.
Let's talk features and then we will get into some numbers from our Wasted Wilds Kickstarter. Launch lets you connect to Kickstarter and import all of your old and previous backers. You can also import any spreadsheets/emails that you have from other services (like I did with my mailchimp list) and if you ever want to use a different service, you can export too.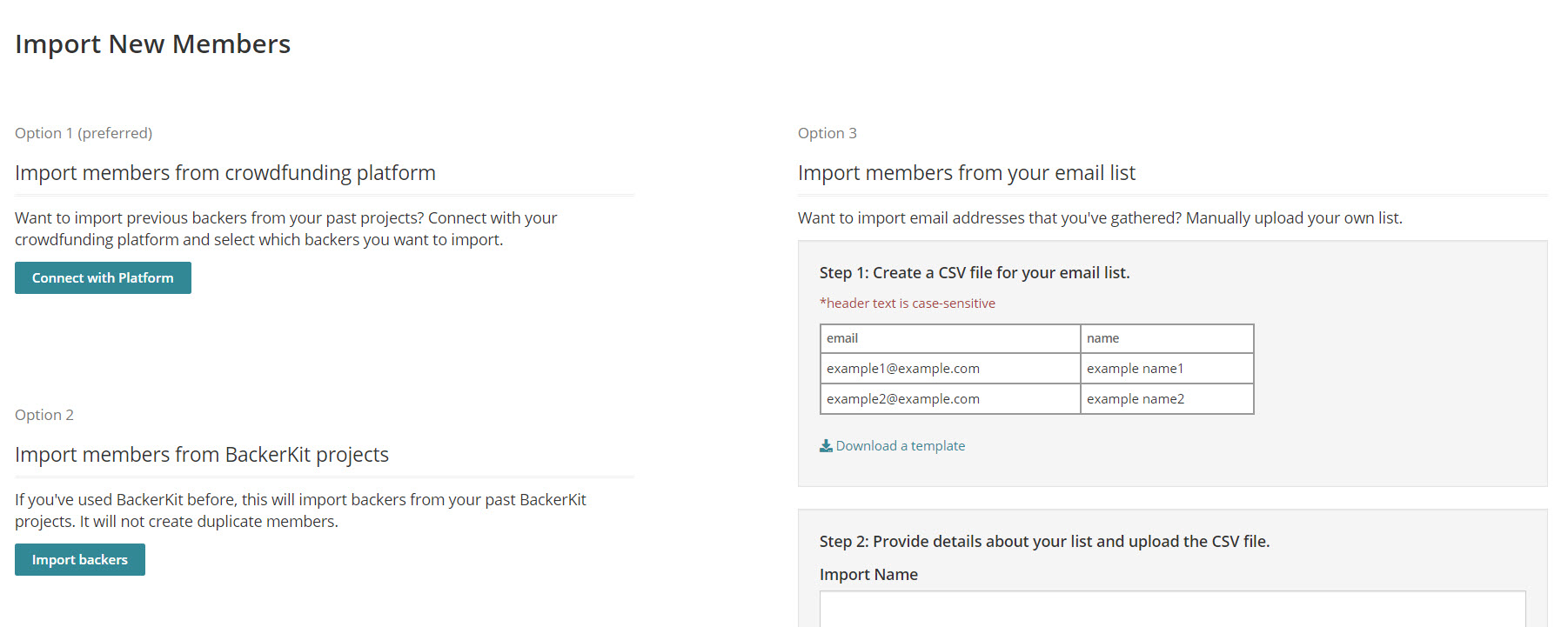 Where this service really excels is as a marketing tool for Kickstarter campaigns. It doesn't have the same newsletter or email customization that you will find in a service like Mailchimp, but it is built for Kickstarter creators so this focus actually makes it a superior service. It starts from the moment you start drafting a new email newsletter: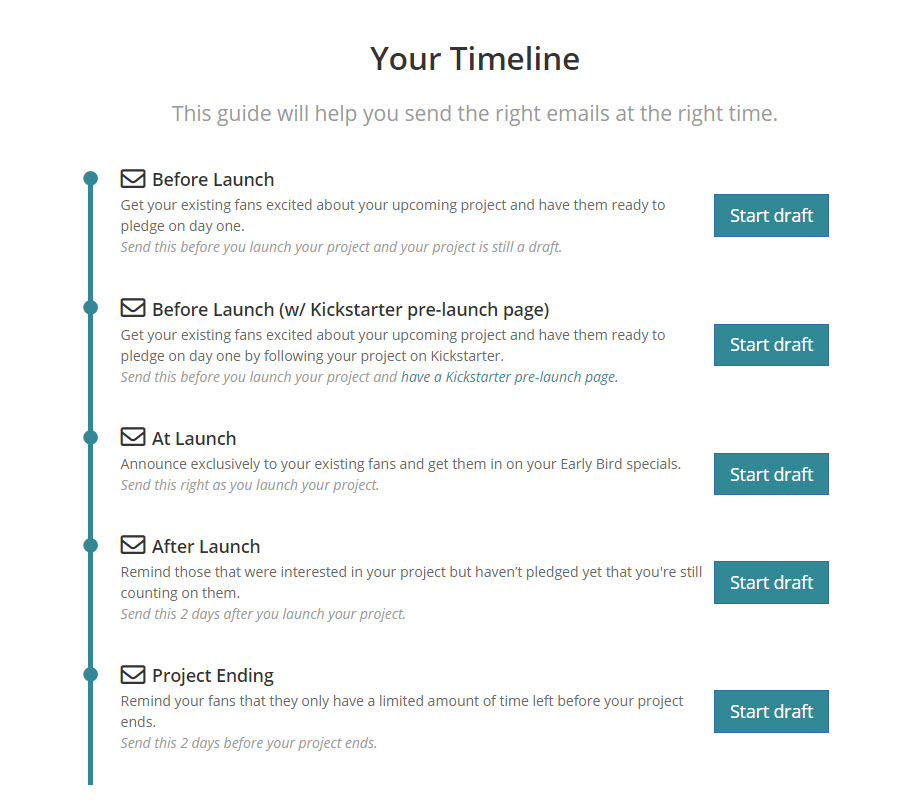 This timeline is nothing revolutionary, but I love the focus on leading up to the Kickstarter launch. What's great, is when you click one of the "Start draft" buttons, it generates an email template for you.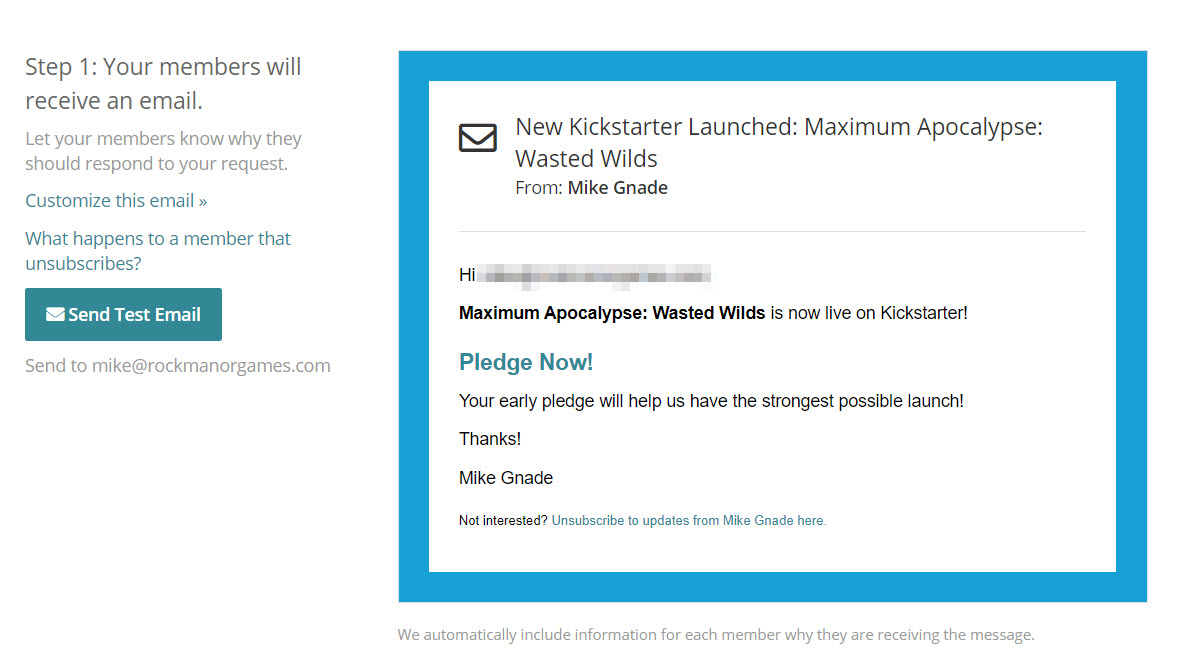 Again, the customization options aren't there and the email building tools are nothing compared to Mailchimp, but all the subject lines, copy etc are focused on exactly what you're doing. The real magic is with the Kickstarter integration though since Backerkit Launch will create its own referral links for any live project.
The tracking in general is where Launch exceeds Mailchimp because it's matching Kickstarter emails and keeping track of who on your list has and hasn't pledged for your project. This allows you to easily segment and send reminder emails to only those people in your newsletter that haven't backed yet. This type of segmenting is a lot better than Mailchimp, where I'm segmenting by who didn't open the previous email or some other inaccurate data point.
Okay, let's talk numbers now. Launch cost me $89 and lead to $38,167 in direct pledges tracked on Kickstarter. When I say direct pledges, I mean that those people clicked the referral link in my Launch newsletter and immediately pledged on Kickstarter. I also used it to get followers before my launch and Backerkit has a higher pledge count vs. counted by Kickstarter, so that amount above is probably a bit low. As you can see, I did a good job with return backers in general (not too surprising for an expansion):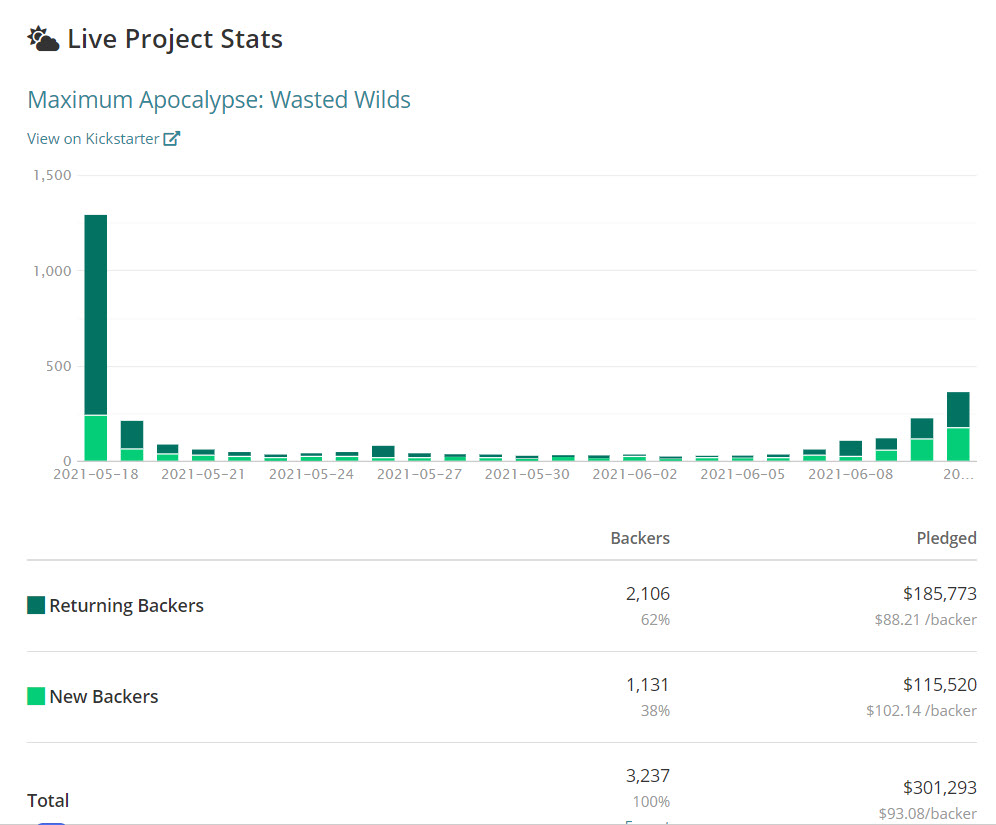 I sent three emails during the campaign to my list and here are the stats breakdown:
| | | | | |
| --- | --- | --- | --- | --- |
| Email | Sent | Open Rate | BK Pledges | KS Revenue |
| Kickstarter Launch | 17,644 | 41% | 478 | $27,014 |
| 1 Week into Campaign | 15,955 | 37% | 168 | $6,097 |
| 72 Hours Left | 20,324 | 31% | 146 | $5,056 |
BK pledge counts were always higher than those tracked by Kickstarter
Now let me get a couple caveats out of the way. This is my 11th KS project and I've always found direct email marketing to be one of my strongest referral sources (followed closely by Kickstarter Updates). I did use Launch as my initial Kickstarter Launch announcement over my own newsletter. Launch didn't bring me any new backers, rather it helped me engage with my previous backers and newsletter subscribers. This is an important lesson and speaks to the importance of building your own crowd.
In Conclusion, I was pleasantly surprised with Backerkit's Launch service. I didn't even get into how it prebuilds some nice landing pages pre-Kickstarter launch for you as well. It doesn't offer anything that you can't do with Mailchimp or another newsletter service, but I do find it's accuracy in targeting superior and the fact that so many templates are geared to exactly what I'm doing is very nice. It's just a great marketing tool for Crowdfunding Creators. It does exactly what you need it to do. I haven't canceled my Mailchimp account yet, but I'll definitely be using Backerkit's Launch service in the future.