This post originally appeared on the Wasted Wilds Kickstarter project and is reposted here so that fans can keep up to date with Rock Manor Games projects.
Pledge Manager Locking
We started locking Backerkit earlier this week and will move onto charging cards in the coming days. This is the first time that we're using Backerkit, so please bear with us. I'm not a huge fan of this process and would prefer that your cards were charged at the time of survey completion, but that's not how this one works. I actually wrote a lengthy blog post to help other creators pick a PM. The point is that Backerkit works more like Kickstarter where we will be locking and then charging pledges over the next few weeks as we make sure everyone's orders are completed and charged correctly.
It's important to note that we're not in a huge rush to lock and charge cards (we just wanted backers to be able to plan for it), so if you have any concerns or need to change/edit your order, please message us on Kickstarter and we'd be happy to assist. We will be keeping late pledges / preorders open for the coming months while we work on finishing up all the elements and components of the game and its many rewards.
Game Progress
I just got back from Origins Game Fair.  It was my first convention in almost 2 years and was honestly the perfect place to start.  It was pretty low key and it was great to chat with attendees and have them discover some of our games that came out (and were sort of lost) during pandemic.  As far as the game goes, I focused most of this month on Maximum's Few and Cursed Expansion.  We've got all the files prepped and the missions written for this expansion product and just want to playtest it a few more times to make sure we didn't miss anything.  It's a mini campaign that covers the first story arc of the comics.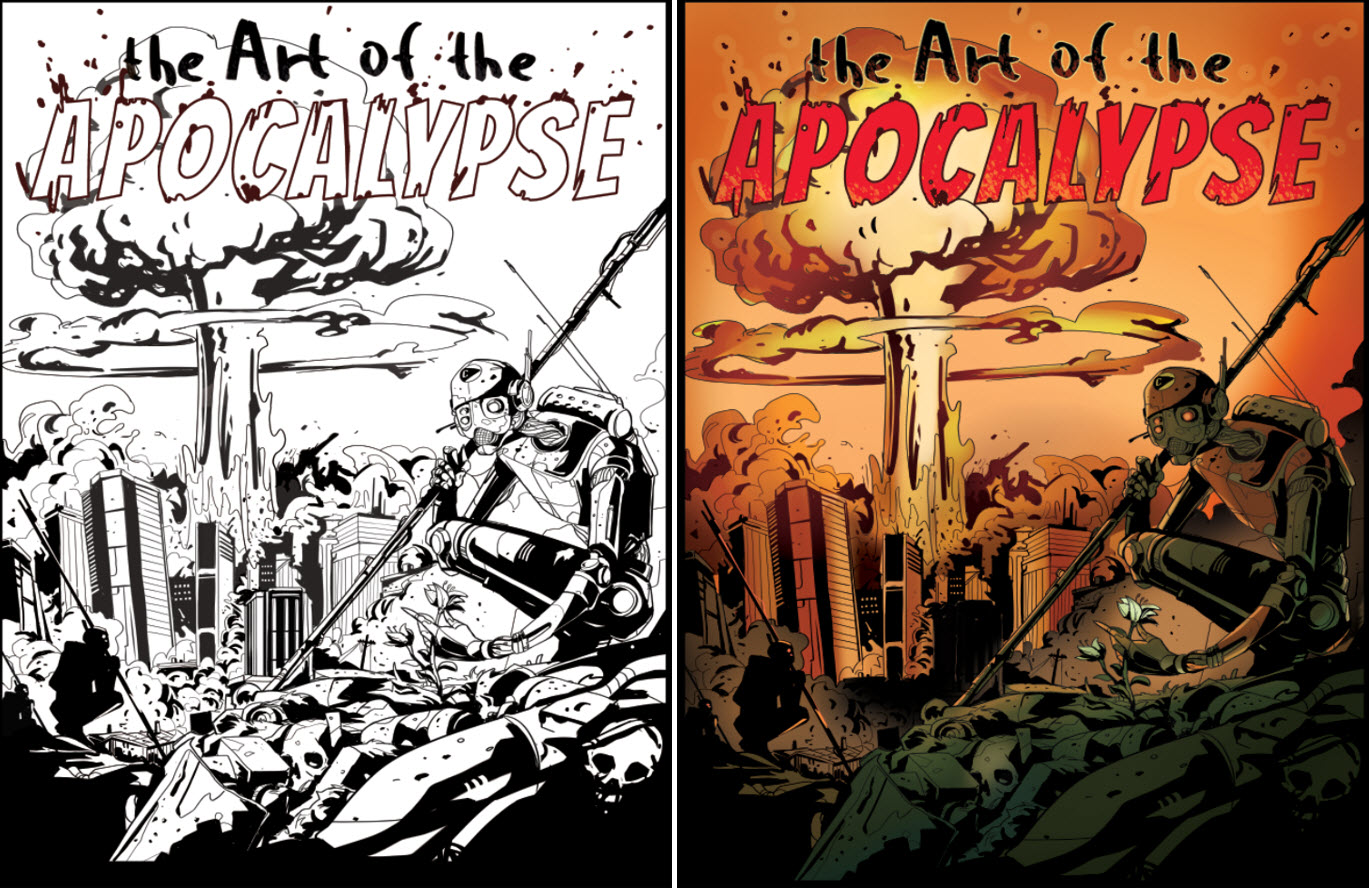 Gustav has been focusing on the artbook this month and has drafted a unique cover for the book. He says that this is a work in progress, but it looks pretty darn good to me. I love seeing the return of the robot scout from the core game.
That's it for now!