This post originally appeared on the Lawyer Up: Season 2 Gamefound project page and is reposted here so that fans can keep up to date with Rock Manor Games projects.
Happy Fall Y'all!
A lot has happened in the past month, but let's start by sharing a new mockup for the Season 2 box with new cover art: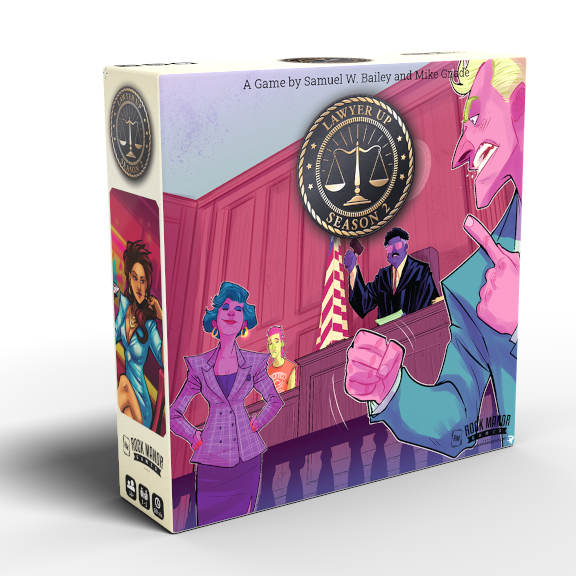 I think this new cover is a good callback to the original cover while evoking some of the fun and uniqueness of the new cases. I think Denis Medri did an excellent job and thank you to everyone in the comments for pushing us to pursue a more exciting cover image.
Pledge Manager
We're making good progress on the pledge manager and over 70% of backers have completed it. Our plan is to keep the pledge manager open through preproduction. We will give everyone a clear date on when the pledge manager closes in a future update. In the meantime, if you have any questions or need help finalizing your pledge, please contact us at [email protected].
Game Progress
This past month I've been focusing on developing the solo mode and playtesting it with every case while Sam has been finalizing the Casino Heist case. Everything is coming along nicely, but if you'd like to be involved and playtest and give us some final feedback, please hop into our discord. If you have the first few cases, I'd love to provide you with some of the solo content to playtest for final feedback.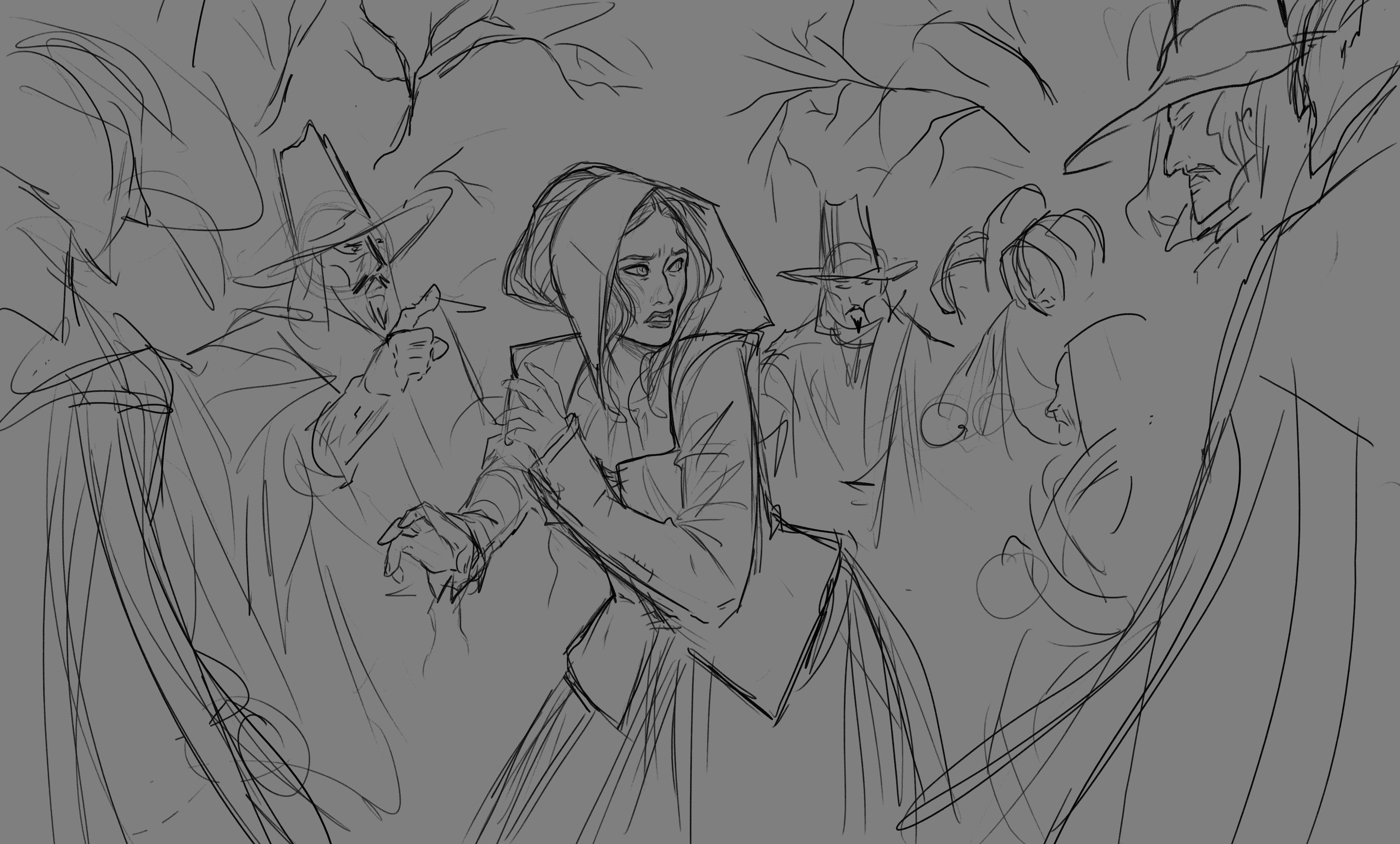 Concept art for the promo procedure card for the Witch Trial
As we finish up development, we still are waiting on a few illustrations for stretch goals some of the evidence and witness cards for the new cases (if you weren't aware, almost every card and piece of evidence has a unique illustration… so it's a lot). The good news is that we hired Denis Medri (who did the cover image above) to expedite the last few things we're missing for the Casino Heist case and his work is fantastic: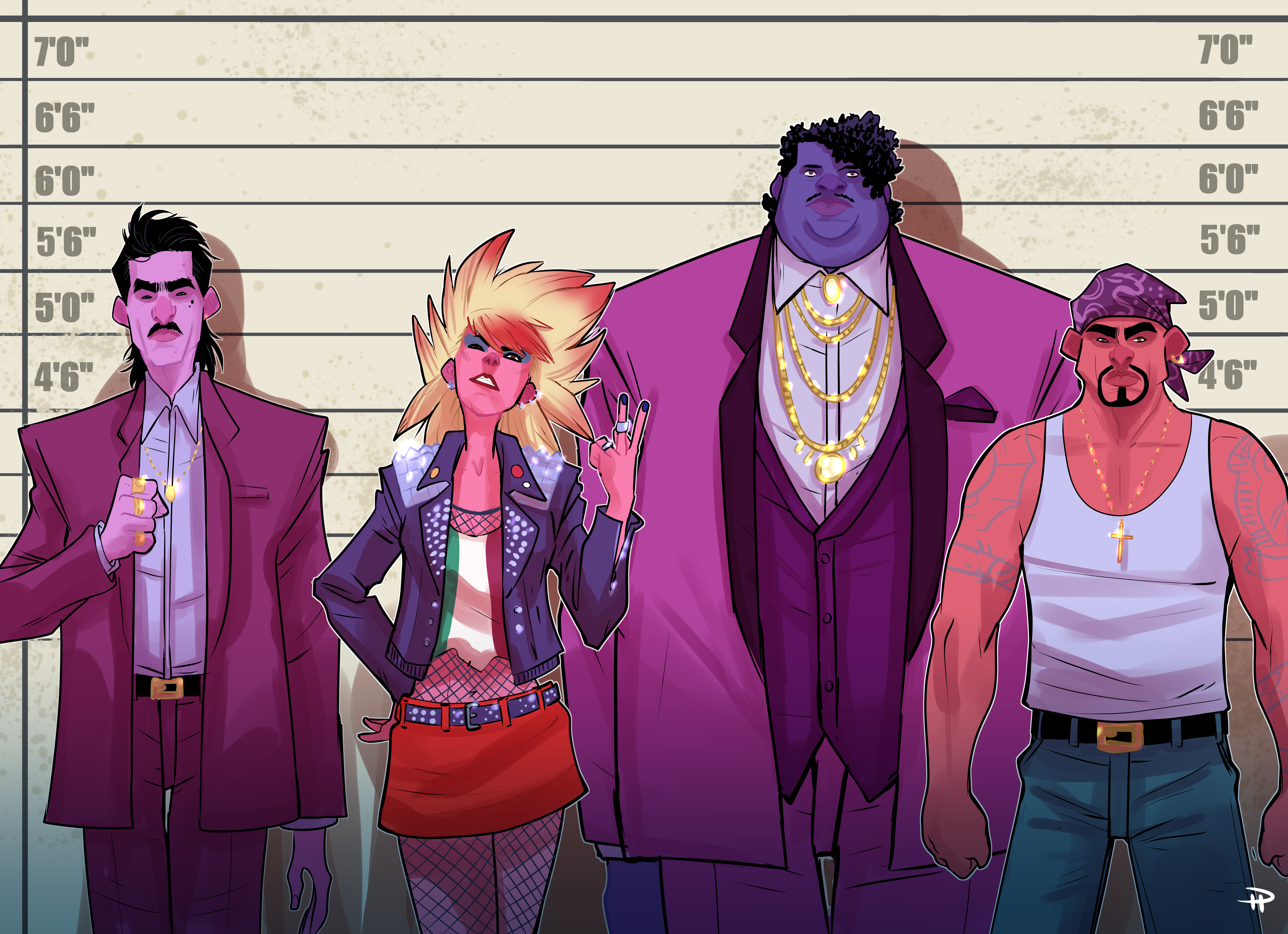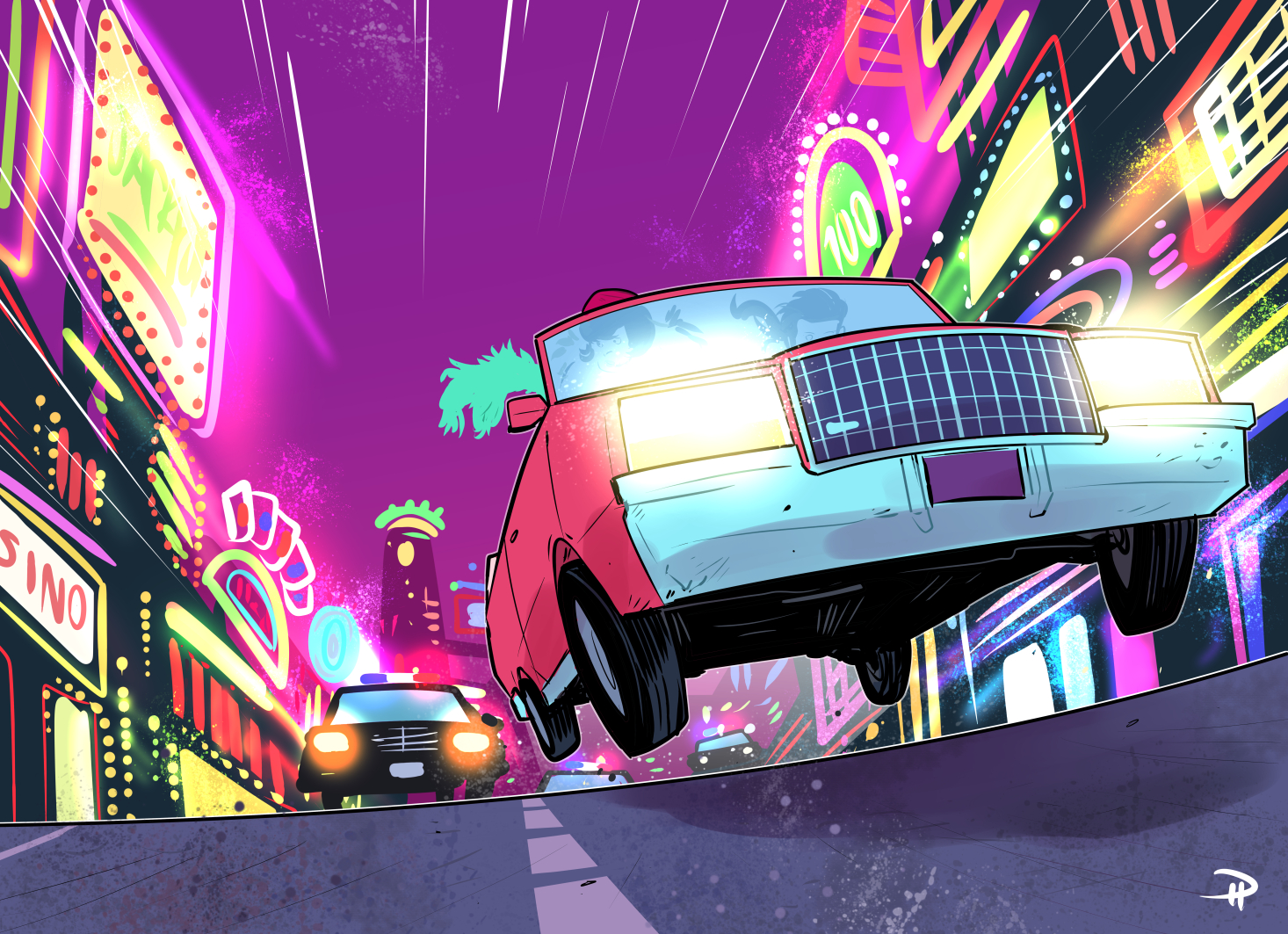 The next few months will be devoted to polishing the game and finishing the art. If you're interested in playtesting and getting your name in the rulebook, don't hesitate to discuss things in our discord channel. I'm really looking forward to moving to the final phase and getting all the files ready for printing. In the coming months, I'll put together an estimated timeline for the project as we get closer to certain milestones.
Next month, I'm going to Essen for the very first time. I'm very excited to attend and meet some of our European fans. Thanks for supporting us in this project! I'm so proud of where this game is heading and think the new season has some of our best legal cases yet!