This post originally appeared on the Lawyer Up: Season 2 Gamefound project page and is reposted here so that fans can keep up to date with Rock Manor Games projects.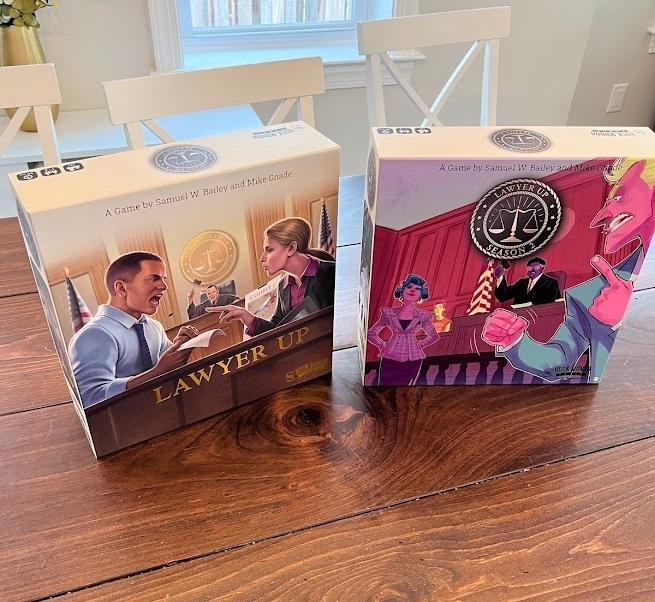 We have received preproduction copies and approved all the printed components. Production should be scheduled shortly.
Pledge Manager closing May 1st!
We're extending the Pledge Manager until Monday, May 1st for any final orders, adjustments, shipping payments, late pledges, etc. This is your last chance before orders are locked!
You will still be able to change your address until we get closer to fulfillment. We are only halting late pledges and altering orders since we are locking in our quantities for production.
Preproduction Samples
This month we receive the paper preproduction copies (PPC) to start looking through. Here's a picture of the cards and some of the cardboard components and tokens: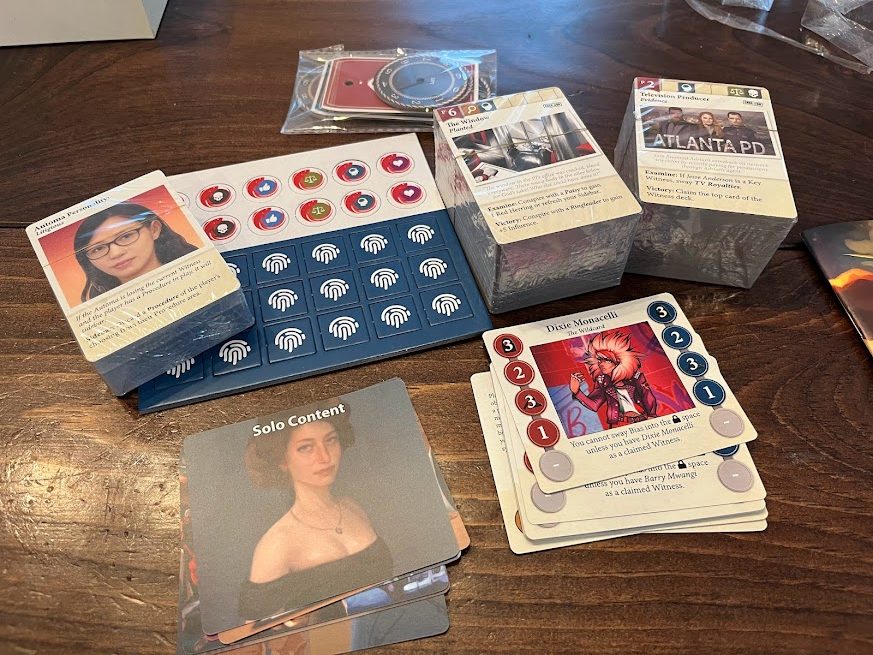 All in all, there were only a few files that we needed to tweak update before being able to approve all of the printed components for Season 1 and 2. We still need to approve the sourced components (wooden tokens, dice, storage tray), but that should be relatively easy since the vast majority of them are the exact same as the last print run.
Estimated Timeline
Things are moving forward, so there are no changes to our estimated timeline. We expect to get production dates finalized in the coming weeks. As we hit certain milestones, the timeline will become more and more accurate.
May 1st, 2023: Pledge Manager CLOSES!
May 2023: Approve PPC Copies, get production dates
June 2023: Production/Manufacturing
July – August 2023: Ocean Freight / Addresses LOCK
August – October 2023: Fulfillment