This post originally appeared on the Seas of Havoc Kickstarter project page and is reposted here so that fans can keep up to date with Rock Manor Games projects.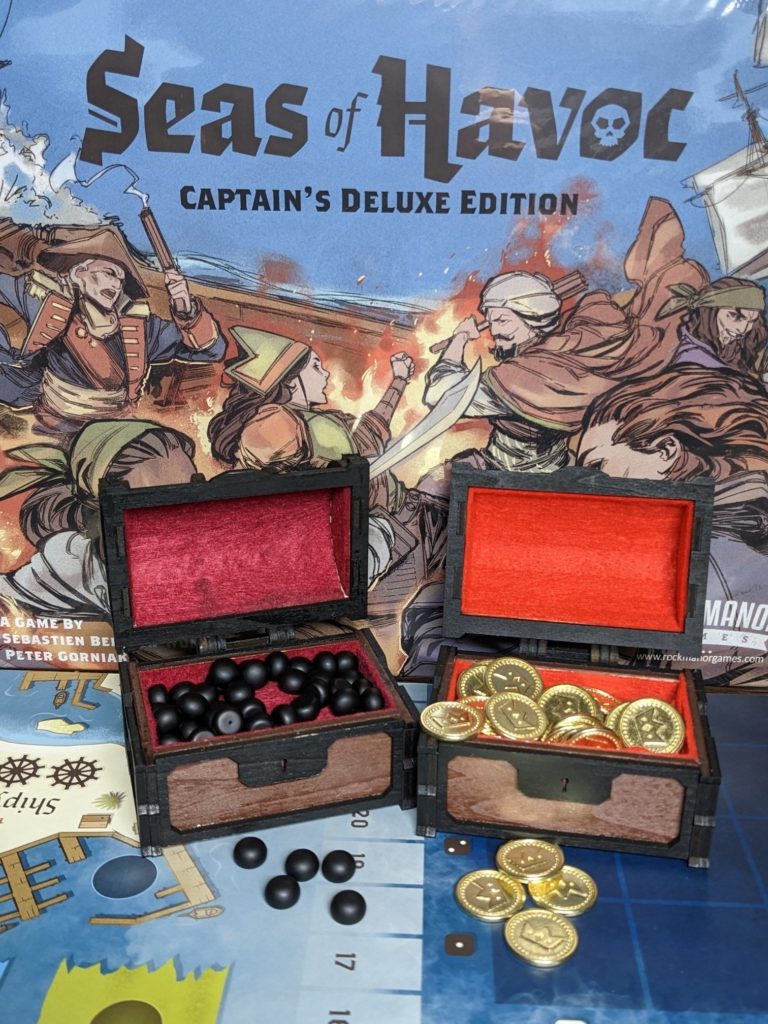 Fulfillment Progress
Fulfillment has already started in many regions and will be starting in the last few regions in the coming weeks. We still expect fulfillment to be completed in all regions by the end of this month. Here is a quick overview of each region's fulfillment status and estimated Fulfillment window. Keep in mind that different fulfillment partners have different project queues as well so once our products get there some may be slower/faster than others.
Asia: IN PROGRESS
Asian backers have already started receiving their products, but this is a big zone and is still ongoing.
Australia / New Zealand: MAY 8th
Aetherworks emailed and confirmed that they have received everything and plan on starting fulfillment on May 8th. Keep an eye on Aetherworks weekly updates on their Facebook page for more details, but you should expect a tracking email next week.
USA/CA/ROW: ETA May
Miniature Market has been absolutely slammed with projects and moving warehouses. I missed my regular call with them last week (because they were at GAMA) but hope to catch up with them this week. During our last call, they mentioned that beginning of May was their target to start. If I get an exact date, I'll post it in the comments of this update.
UK/EU: IN PROGRESS
GamesQuest has finished picking/packing all of the products and will start dispatching packages starting this week. Backers in this region can expect to receive tracking information this week (if they haven't already) and we should be able to grab all the tracking and upload it to Gamefound by the end of the week. As always, more updates can be found on the GamesQuest blog each week. As a reminder, all EU shipments will be originating from the UK due to avoid customs problems based on both GamesQuest's and our Freight Forwarder's recommendations.
Customer Service Issues
If there's a problem with your pledge, package, game, etc, you can always message us on Kickstarter, but we've also setup a helpdesk where you can open a support ticket with any issue you may have.  Please keep in mind that we will be prioritizing everyone getting their games/rewards before addressing lower priority items like replacement parts.