This post originally appeared on the Lawyer Up: Season 2 Gamefound project page and is reposted here so that fans can keep up to date with Rock Manor Games projects.
Production is wrapping up, so come check out some unboxing videos of the final product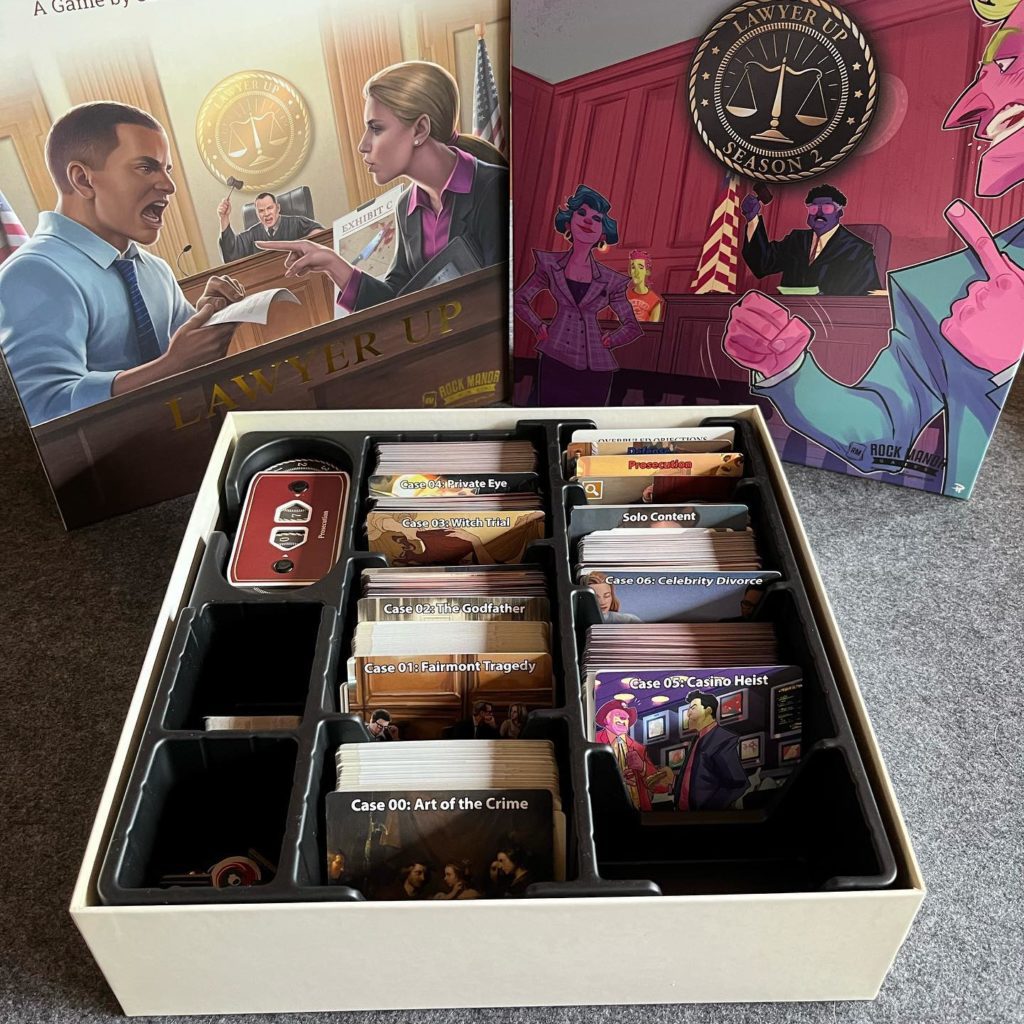 Sorry for being a few days late, but the Production copies shipped last week and I received them on Monday! As you can see from the image above, fitting all of the cards into either box's tray is not a problem. I took the time to produce a video covering the production copy below, but rest assured box products look excellent.
Unboxing Video:
I'm hankering to make some Lawyer Up content with the new cases, so let me know in the comments section what kind of content you're most interested in (Live playthroughs, setup/how to play videos, etc).
Estimated Timeline
We are on schedule (maybe a tad ahead) so I've modified Ocean Freight to be squarely in July. Production should actually be wrapping up in another week or so and we are working very hard to get product in time for a GenCon release.
May 2023: Approve Production Copies
June 2023: Finish Production/Manufacturing
July 2023: Ocean Freight / Addresses LOCK
August – October 2023: Fulfillment