This post originally appeared on the Lawyer Up: Season 2 Gamefound project page and is reposted here so that fans can keep up to date with Rock Manor Games projects.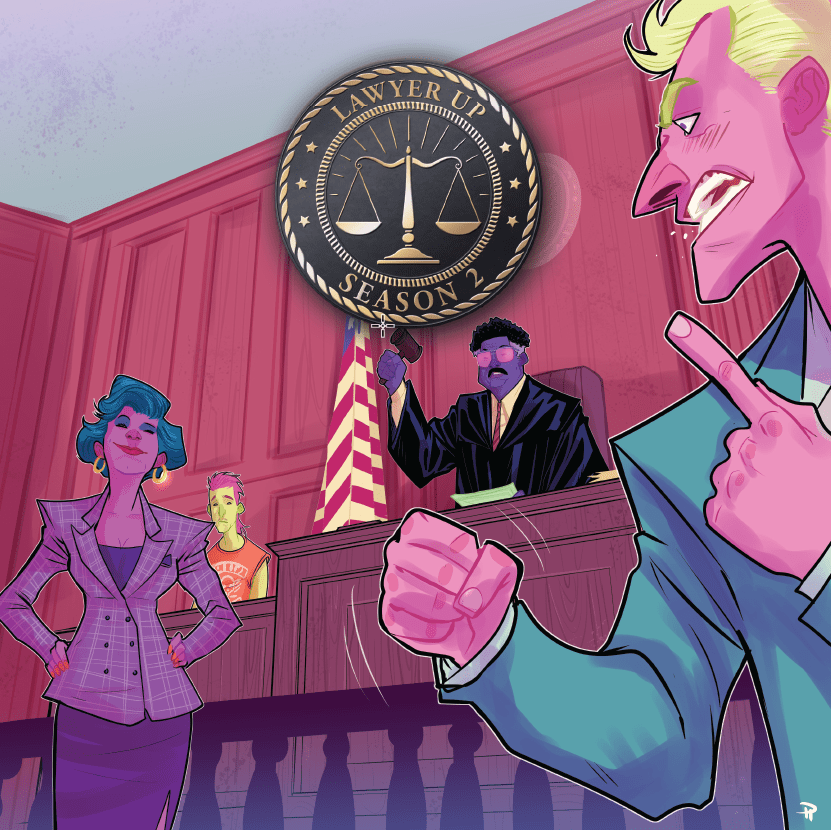 Games are finished and on their way to boats to make their way to you! This is your last chance to change your addresses and reserve a copy of the game on Gamefound.
We've spent the past few weeks finalizing production and arranging ocean freight. Next month I should have boat names and more tracking information for you, but everything is moving and on schedule. Fulfillment is right around the corner, so we will be locking all addresses on JULY 7th, 2023! If you need to change your address, please do it on Gamefound.com directly or open a ticket at the Rock Manor Games helpdesk and we will manually change it for you.
20% OFF Godfather & Witch Trial Expansions
You can use the promo code SUMMER23 at our web shop to save 20% off the first print run of Lawyer Up, the Godfather and Witch Trial Expansions. There are limited quantities of each left, so help us make some room for the new Seasons:
Estimated Timeline
Production is finished and we have been arranging ocean freight. We need to lock up addresses and start preparing spreadsheets for each fulfillment company so they are ready to get started when your games arrive.
June 2023: Finish Production/Manufacturing
July 2023: Ocean Freight'
July 7th, 2023: Addresses LOCK
August – September 2023: Fulfillment
That's it for now. Thanks again for the support!