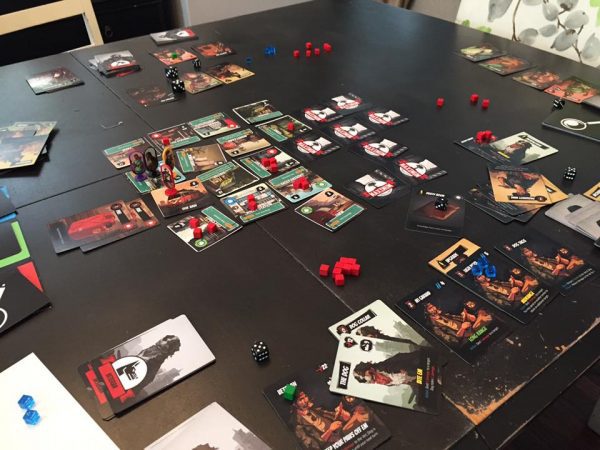 Yesterday I playtested (and won) one of the Nuclear Winter missions that I've been working on.  Nuclear Winter introduces a poison mechanic due to radiation etc. so as poison builds up you're losing health every turn until you can find an antidote or get help from the Surgeon. It was a pretty close one and I got lucky a few times so it's awesome to know that the Nuclear Winter is shaping up to be more difficult than the zombies like it should be.  Surgeon seems to be pretty key in this particular post-apocalyptic scenario.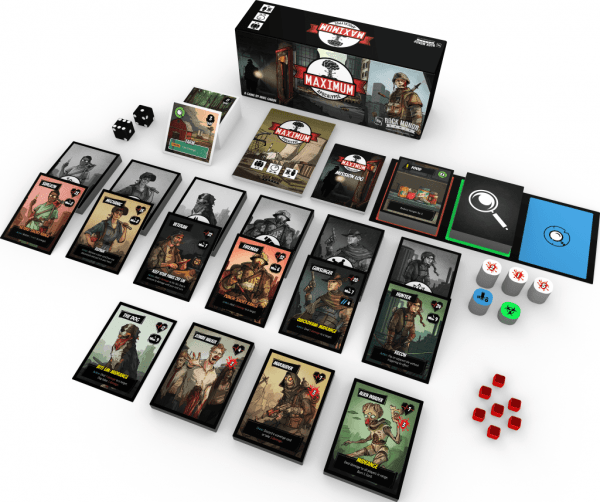 I've really been burning the midnight oil prepping for our Maximum Apocalypse Kickstarter.  Not only have I gotten a lot done for the Kickstarter page itself, but I've also lined up promotion, reviews and more.  I recently had to put together a video for Cardboard Edison's game design competition.  It gives a very quick rundown of the game:
The game will be hitting Kickstarter in April of 2017 so I hope everyone will keep an eye out for it.