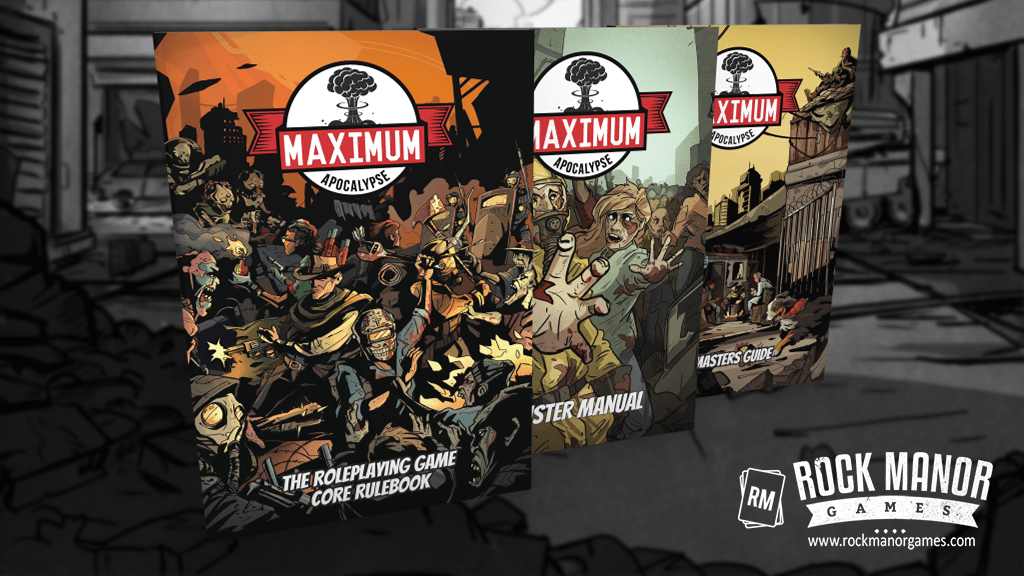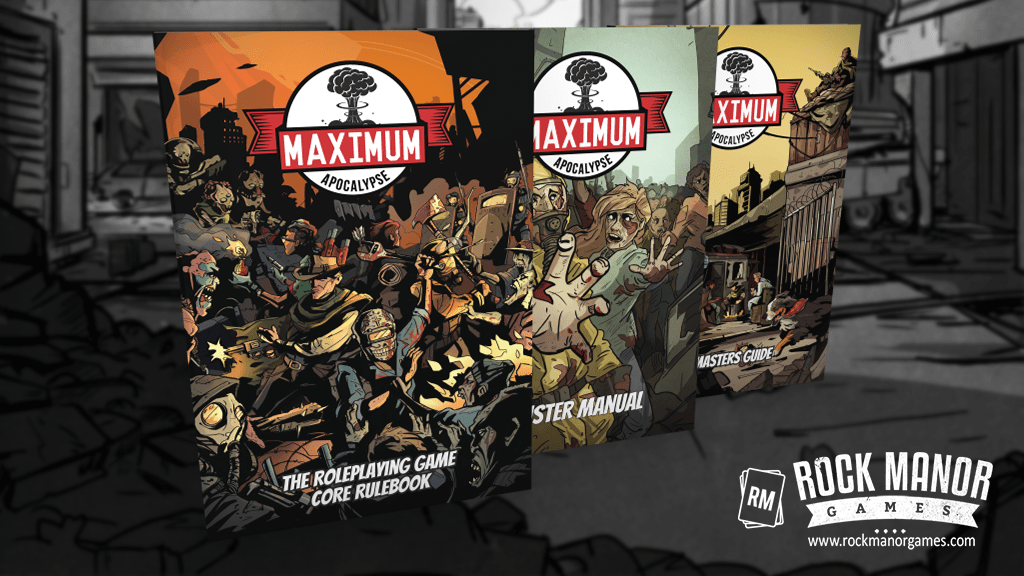 We've been hard at work on the Maximum Apocalypse RPG in the background here for several years. Some of you may have even played it at one of our many Origins game sessions. Obviously Origins was pushed back this year to October, but that doesn't mean you won't be able to roleplay some apocalypses this summer. We're still planning to launch the Kickstarter for these amazing books. You can follow the Kickstarter launch here: https://www.kickstarter.com/projects/mikegnade/maximum-apocalypse-rpg.
Maximum Apocalypse: The Roleplaying Game is based on our acclaimed board game series of the same name. In Maximum Apocalypse: RPG, players take on the roles of survivors of one of many apocalypses, adventuring across the ravaged wasteland attempting to survive the many dangers that lurk around every corner. In order to survive, you will need to scavenge and craft new items while also scrounging for food and fighting off everything from zombies to an alien invasion.
We were hoping to have Maximum's Legendary in backers hands by now (which has a copy of the Quickstart guide in it), but alas COVID put a stop to that. For anyone interested in the Quickstart guide PDF, we uploaded it over at DrivethruRPG for free: https://www.drivethrurpg.com/product/310687/Maximum-Apocalypse-RPG-Quickstart. Hopefully this will give anyone stuck at home or under lockdown some great free content to enjoy.
We also have nice looking character sheets here: http://rockmanorgames.com/character_sheet/
Keep an eye out for more news this month… we're just stuck at home trying to get as much done as we can.