This post originally appeared on the Wasted Wilds Kickstarter project and is reposted here so that fans can keep up to date with Rock Manor Games projects.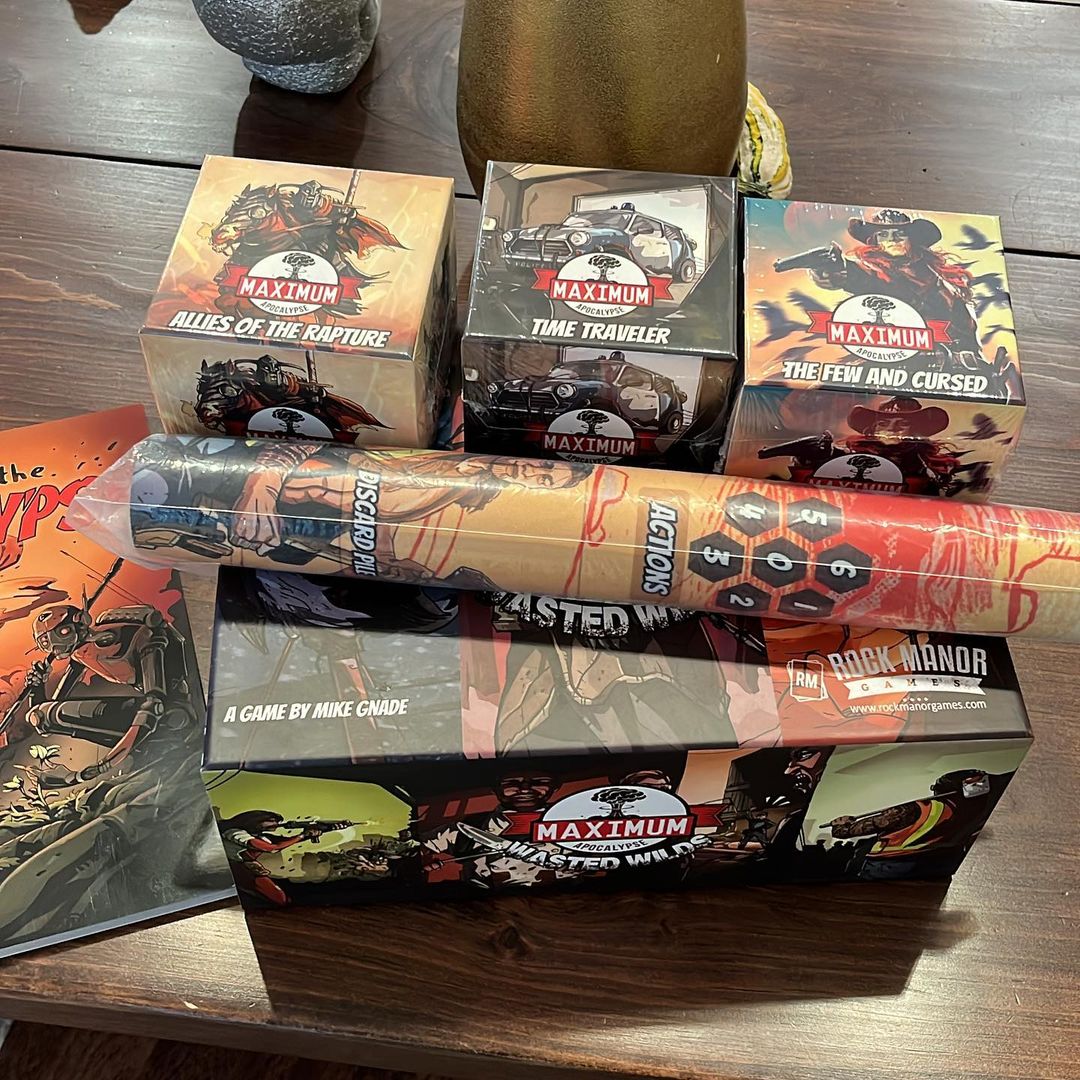 If you follow us on Instagram, you may have seen our post about receiving Manufactured Production Copies (MPC). These copies contained all of the printed components (cards, dividers, rulebooks, cardboard, etc). The MPC samples turned out fantastic and we've approved all the printed components, but they were missing all the sourced wooden tokens and plastic miniatures. The factory shipped all these plastic/wooden components last week and they should arrive this week for final approval along with pictures of assembly instructions:
Estimated Timeline
We expect the factory to complete production on time, and it will come down to freight as our last potential point of delay. While shipping has improved, we have seen some delays with our most recent reprints.
October 2022: Production Underway, MPC sample approval
November 18th, 2022: Production Completed
November 2022 – December 2022: Freight
January 2023: Preorders Open at https://shop.rockmanorgames.com
January – March 2023: Fulfillment
The Few and Cursed Roleplaying Game
The Few and Cursed Roleplaying Game launched on a plane on my way back from Essen and is currently live on Kickstarter through November 4th. If you like RPGs, we'd love your support! We've been unlocking new things every few days and recently announced that every backer will get a PDF of the first issue of the indie comic book!
Essen
Essen was absolutely exhausting. It was my first time going to this convention and while I expected to demo, I ended up manning the register and store while our amazing team of multilingual helpers demoed Set a Watch. When you're on your feet all day, that extra hour of expo hall time is pretty brutal (Essen goes to 7pm instead of 6pm like Gencon and US cons). One of my favorite things about Essen was that every booth has these white walls where they can put up pictures of their games. It gives everything a very cohesive look and is way better than black pipe and drape. I did take a day on my way back home to see my best friend, who lives in Frankfurt and he made sure I got some more beer and Schnitzel before I flew back to Philly:
All the best!
– Mike