This post originally appeared on the Lawyer Up: Season 2 Gamefound project page and is reposted here so that fans can keep up to date with Rock Manor Games projects.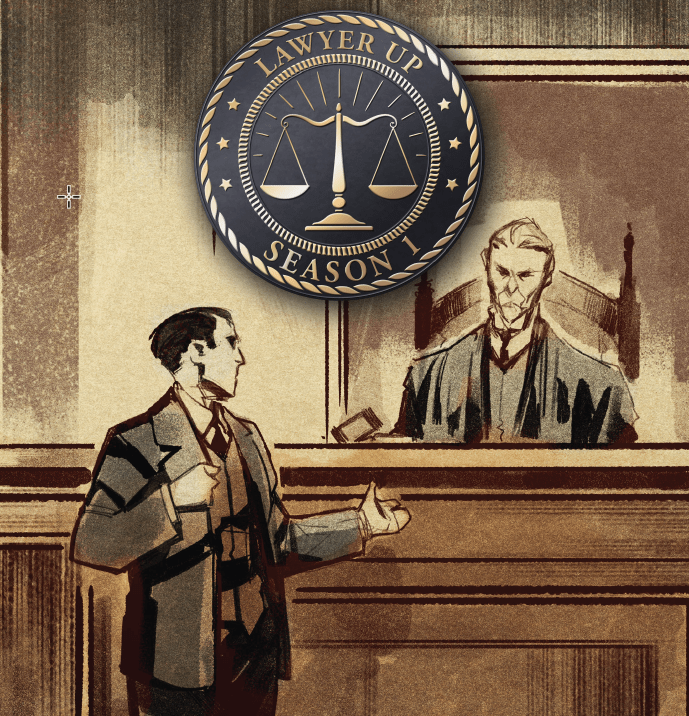 Season 1 files are prepped, Season 2 should be done later this month so all files will be ready to go to print after Chinese New Year.
Happy New Year! Sorry that we missed posting an update in December but with PAX Unplugged and the holidays it just slipped by us. The good news is that all the Season 1 files are prepped and ready to go and we have been hard at work finalizing everything for Season 2.
For those of you interested in checking out the Season 1 Rulebook, you can check it out here. If you have any feedback, please drop by our Discord channel and let us know.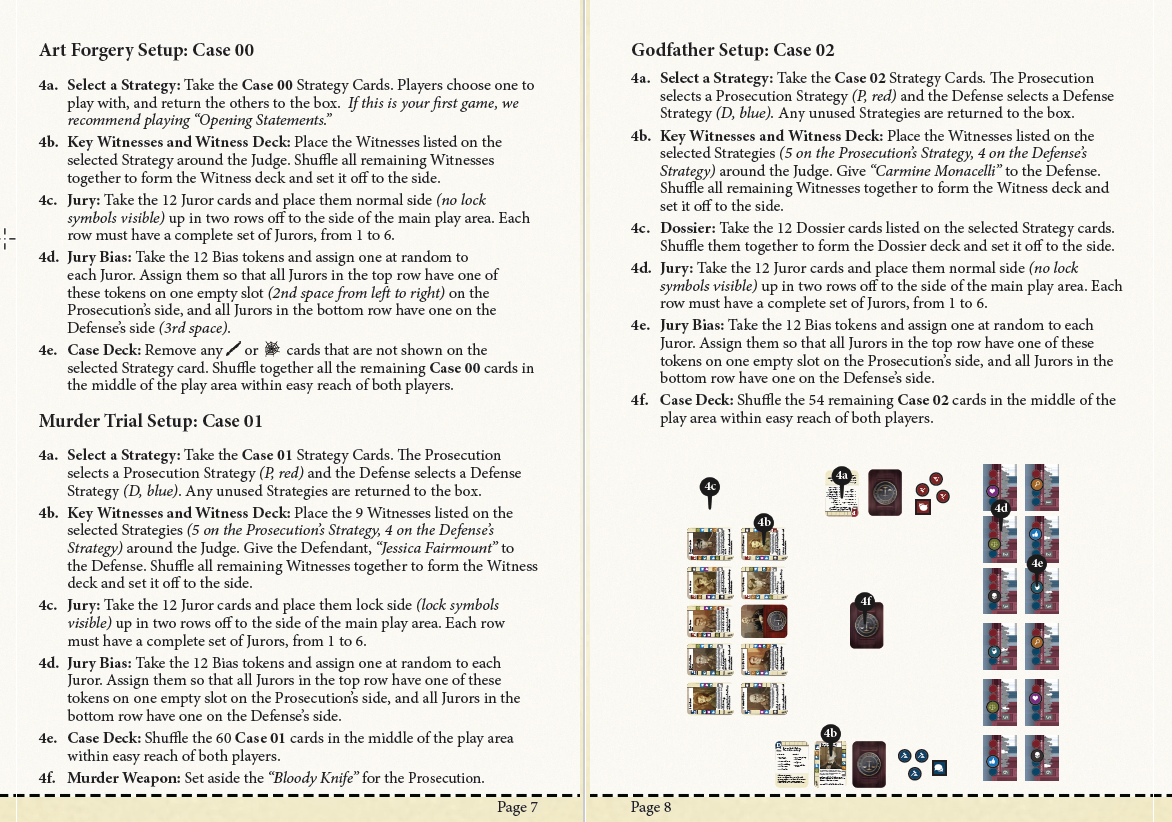 As you can see, we've really focused on clarifying how all the different cases are played and breakdown setup of each case and detailed how each case ends. The larger box and rulebook format has really helped us address many of the FAQs from the first print run.
That same level of detail is coming to the Automa and solo play with the Automa being given rules/decisions for each case and its unique strategy (Draft Solo Rules here). Thank you to everyone that has already taken the new solo mode for a spin (with the original game cases/expansions)! It's been great to see such positive feedback on it. If you're interested giving it a try yourself, you can PNP the new Automa's base deck here. Then you can build an Automa player by selecting a Personality card, a Discovery card, and the Questioning card corresponding to the Automa's role in the selected case. Note that some cases have Neutral Questioning cards that can be used for the Automa to play either role.
Have a great weekend and be sure to let us know if you take the Solo mode for a spin!