This post originally appeared on the Wasted Wilds Kickstarter project and is reposted here so that fans can keep up to date with Rock Manor Games projects.
Fulfillment Complete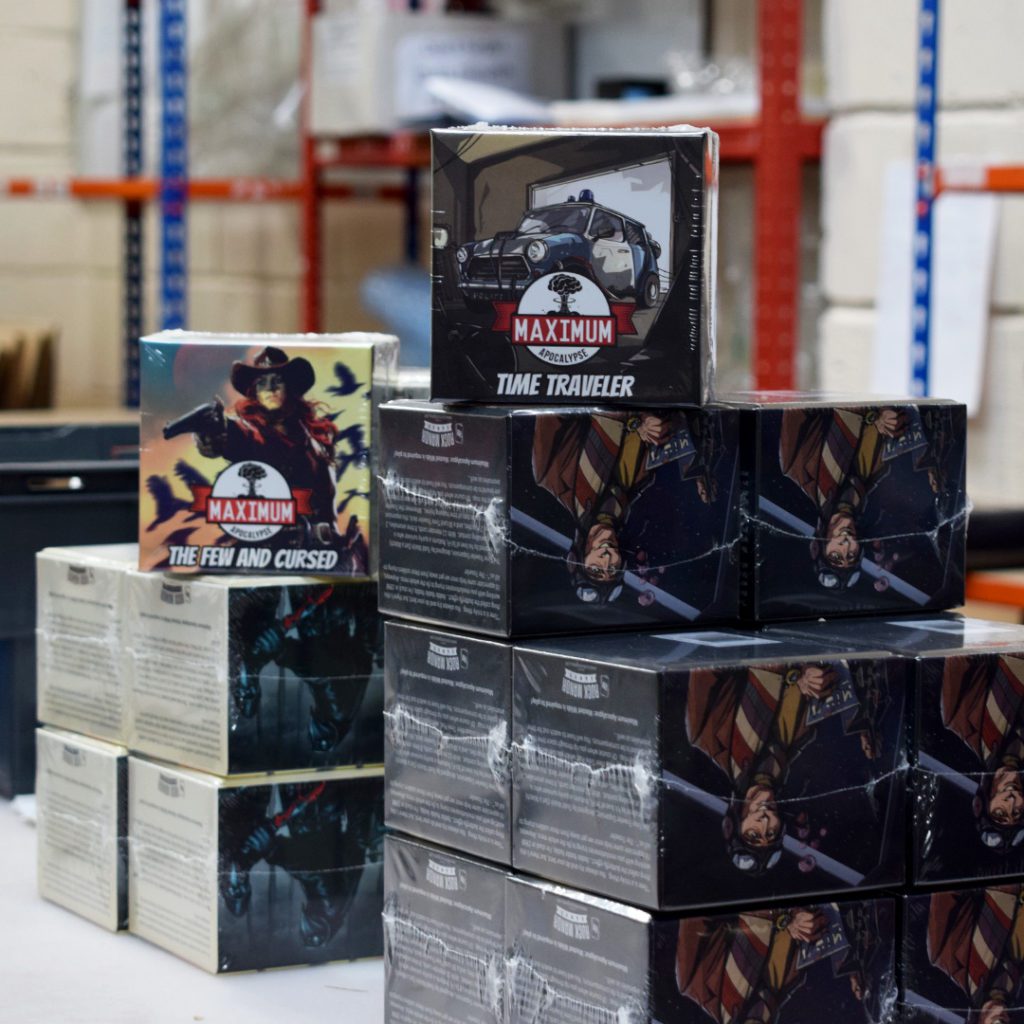 Our final region (EU/UK) wrapped up this week! GamesQuest sent me an email confirming that they have completed their fulfillment. There are just 9 Wasted Wilds retail orders that still need to be processed but should go out next week. Everyone else should be able to track their package.
If you have not received a tracking number, please login to Backerkit to check for a tracking number before contacting us directly. We have received and uploaded 95% of the shipments into BackerKit. If you never got a tracking number and still don't have your rewards, please fill out our support form and select "Have not received a shipping notification or package". This goes for any Canadian backers that ran into a customs issue or are still seeing their package stuck or bouncing around.
Customer Service Issues
Please note that Customer Service is an ongoing process. Right now we are focusing on making sure that everyone has gotten their rewards, a tracking number, or is at least has their info in the correct fulfillment partners database to get something in the coming weeks.
Our next priority is addressing any missing items. We've already sent plenty of these out, but will continue to prioritize getting people their missing rewards.
Our lower priority customer support issues like replacement parts, damaged items, etc. will start being addressed over the next few weeks.
As a reminder, we have setup a support form for this Kickstarter. Please fill out the form with any customer service issues. If you've filled out the form, we have your issue logged! If your issue has anything to do with not receiving a package or missing an item, we may not reach out to you directly. Instead, you likely will receive an additional tracking/shipment notification when your missing reward ships. We're listing additional customer service points of contact below for questions about your package/shipping:
Project Completion
Work on a Kickstarter project never truly ends; it just diminishes over time, but we are finally wrapping things up on this one. Now that fulfillment is complete, we are entering a 6 month grace period for any additional customer service issues related to this project. If you do not contact us within 6 months of this update, you agree that we have fulfilled our obligations to you in full for payment or donations received. We've been doing Kickstarter long enough now that people crop up literally years later asking for their reward. Per our terms and conditions, at this point we are only offering credit in our web store for any incomplete pledge manager surveys etc.