This post originally appeared on the Few and Cursed Roleplaying Game Kickstarter page and is reposted here so that fans can keep up to date with Rock Manor Games projects.
Sorry for the delay in this update, but this is one of those rare cases where no news was good news.  Pledge Manager is locking/ending October 1st so be sure to update your address and finalize everything before then!
Game Progress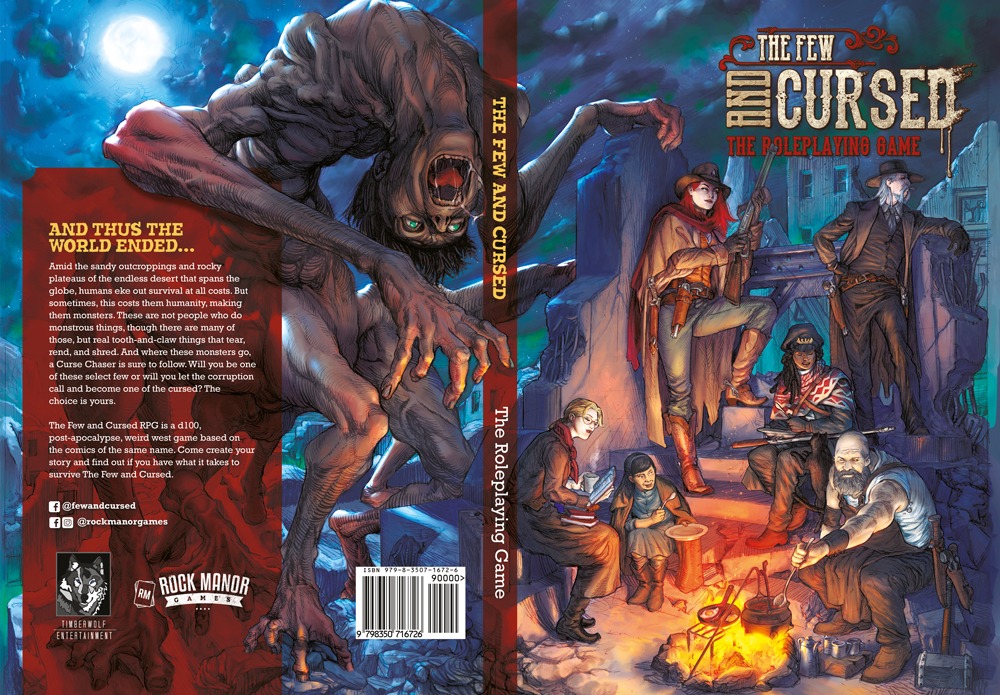 Everything is done and with the printer! We will be updated the PDF on DriveThruRPG thsi week with the final PDF. The manufacturer has told us that the book & promo cards will be ready on Sep 17th and has indicated that we can expect them to arrive in the USA around October 17th and in the UK/EU around November 1st (extra 2 weeks). This is a big milestone which means our estimated timeline becomes a bit more accurate:
Estimated Timeline
Please keep in mind that this timeline is just an estimate and that delays happen. Please note that the Pledge Manager
August 2023: Production
September 17 2023: Production Complete
September – October 2023: Ocean Freight
October 1st 2023: Pledge Manager LOCKS
November 2023: Fulfillment
December 2023: Fulfillment Complete
Thanks so much for your support!