Merchants of Magick is now live on Kickstarter through October 27th along with two brand new expansions to our amazing roll & write game. You can grab the base game for $29 or save big by grabbing both expansions together in a bundle.
https://www.kickstarter.com/projects/mikegnade/merchants-of-magick-dangerous-business?ref=83t52o
If you're unfamiliar with Merchants of Magick, four polyhedral dice are rolled each round, then each player selects two of these dice to craft items or research enchantments for their shoppe. This action is taken simultaneously so there is little to no downtime. Customers travel from shoppe to shoppe, so you will need to stock the exact combination of item and enchantment on the order cards in front of you. If a shoppe can't sell an item a customer needs in a timely manner, they will become impatient and visit the competitor next door!
This Kickstarter introduces two brand new expansions: Dangerous Business and Draught of the Dragons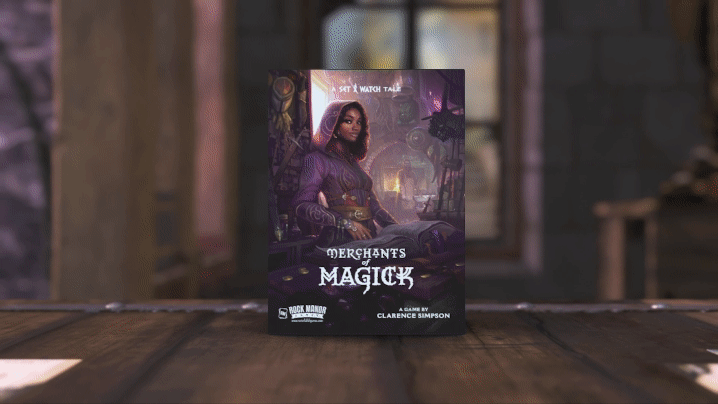 In the Dangerous Business Expansion, monsters are at the gates and each Merchant is hoping that they can equip their sponsored Adventurer with enough items and equipment to fend off the horde of creatures. Dangerous Business replaces sponsored Adventurer cards with new Adventurer boards.  As you craft new items, your Adventurer's prowess in battle will increase. Once it meets or exceeds a monster's health, you can defeat the creatures to set up powerful combos.
Draught of the Dragons collects several different smaller expansions into one box adding a ton of variety and intrigue. Draught of the Dragons adds a new phase to the game where players pick an action: Brewing more potions, advertising to a central pool of customers, stealing them from your opponents, or grabbing potion recipes that provide powerful new abilities. It also adds new Order cards and a push your luck mechanic with Order Reservations. Read on to learn more!