This post originally appeared on the Forsaken Isles and Doomed Run Kickstarter page and is reposted here so that fans can keep up to date with Rock Manor Games projects. Late Pledges are closes, but we encourage you to sign-up for our newsletter to be notified when preorders open up.
Game Progress
Let's start with the bad news. We received a shipment this week of the final components that need approval this week. Unfortunately, the Organizational Tray for Doomed Run that we were resent is the exact same tray as the first time despite sending them corrected files. Specifically, the top tray is wide enough to hold normal poker sized card when it is meant to hold the ability, item and warden cards. So, the Doomed Run Top Tray remains unapproved.
The good news is that we also received a thicker camp board and all the dice for both games in that same shipment and have approved all of those items: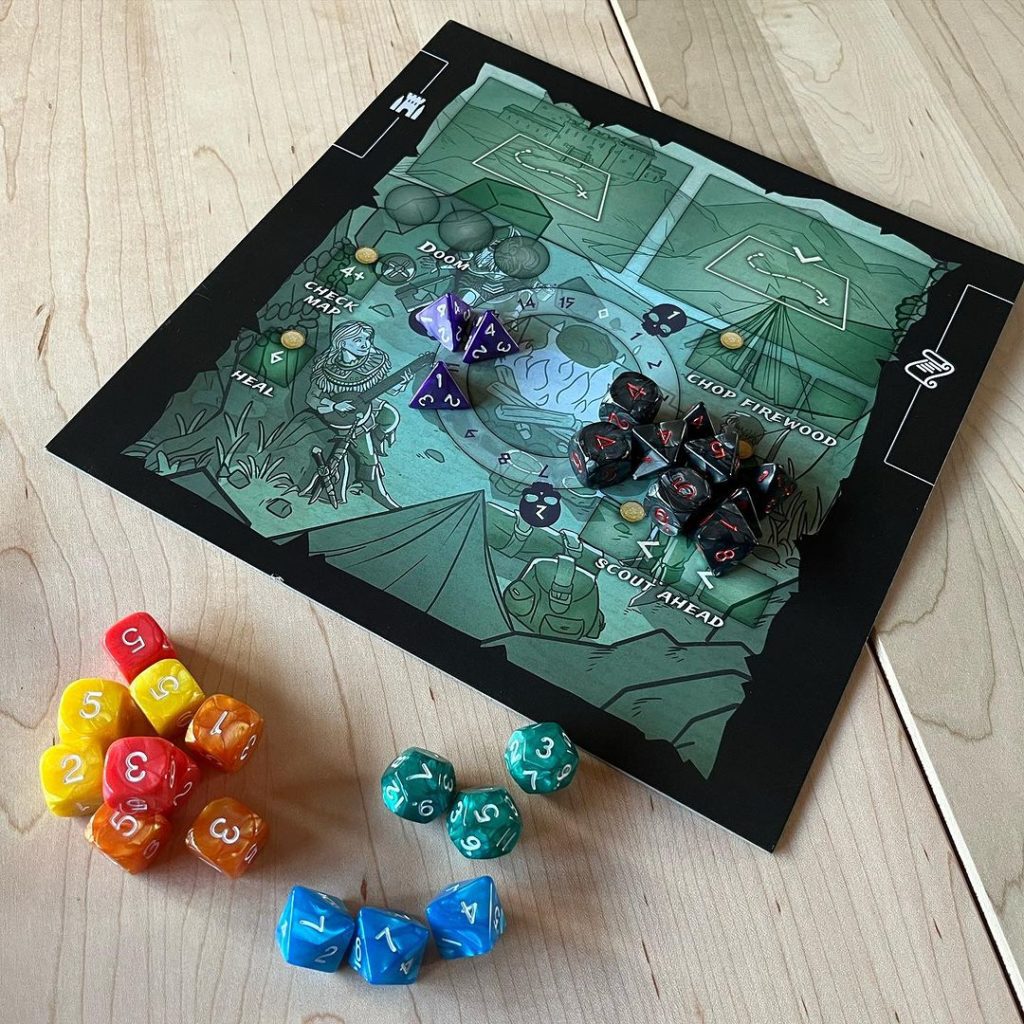 Currently we're in some hybrid of finishing up this last piece of preproduction and also starting production on products and elements from Doomed Run that are approved and completed. Despite these setbacks, I am very hopeful that we can get the production run completed before Chinese New Year.
Estimated Timeline
I'm very frustrated with the factory and its delays, but will continue to push them to finish up these last items. At this point in time, we're not going to adjust our estimated timeline as I work to get firm completion dates from them. Our goal is to still get you these games in Q1 2024, but we want everything to be correct. The Pledge Manager should still allow you to change your address if you need to adjust it, but is otherwise locked. Address changes will lock during Ocean Freight.
November – December 2023: Production Window
December – January 2023: Freight Window
January – March 2024: Fulfillment Window
To all of the USA backers out there, Happy Thanksgiving. As always, feel free to connect with us on social media or discord.
Let us know if those black dice and d4s spark any guesses at some of the secret Adventurers in Doomed Run in the comments below.